As the place where we meet has a direct influence on the quality of our work and discussions,
---
Les Pensières Center for Global Health is a haven of peace that will bring out the best in your teams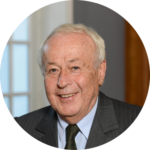 « Les Pensières Center for Global Health is much more than a place to work; it's a place for dialogue and looking outwards so that new ideas can emerge, ensuring public health progresses in all parts of the world. Such is the vocation of this unique place that is rich in history. Scientific progress is only possible and meaningful through the sharing and exchange of knowledge as part of a global approach to health, without borders between countries or disciplines. »
Alain Mérieux,
President of the Mérieux Foundation
THE MERIEUX FOUNDATION CONFERENCE CENTER
---



Les Pensières Center for Global Health is the conference center of the Mérieux Foundation, an independent family foundation with public interest status. Dedicated to fighting infectious diseases in developing countries, the Mérieux Foundation focuses on four key areas of action :
increasing vulnerable populations' access to diagnosis to ensure the most effective, quality care,
enhancing local applied research capabilities,
encouraging knowledge-sharing and public health initiatives,
improving conditions for mothers and children through a global health approach, providing healthcare, education and socio-economic support.
A HAVEN OF PEACE DEDICATED TO GLOBAL HEALTH
---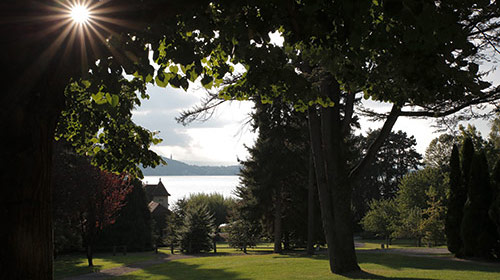 On the shores of Lake Annecy, near the Swiss border, Les Pensières Center for Global Health is a four-hectare unspoiled haven of greenery between the lake and the mountains, where nature and construction are perfectly balanced. The historic buildings or more recent extensions, the areas for work or relaxation, the catering facilities or accommodation, allcometogether elegantly in this unique Savoie Alpine setting.
In its very conception and the care with which the various areas have been designed, as well as in the quality of the welcome provided for visitors, our center conveys the values of the Mérieux family and the Mérieux Foundation, with a global outlook, social engagement and global approach to health. Les Pensières offers an authentic and inspiring setting designed to foster new ideas..
WHAT GUESTS HAVE TO SAY ABOUT LES PENSIÈRES
---