Just 40 minutes from Geneva international airport, Les Pensières Center for Global Health provides a unique setting, high-quality facilities and customized services to ensure your events are a resounding success.
---
Thanks to our team of dedicated professionals, we can provide assistance with your events, from the design to the rollout phase.
FLEXIBLE ORGANIZATION
---
Les Pensières Center for Global Health benefits from a flexible infrastructure, allowing it to host a vast array of bespoke events, ranging from large conferences of up to 180 people to smaller meetings, workshops and lunch conferences. Hybrid conferencing enables on-site participants to connect globally with remote participants. We also provide excellent on-site catering created by our chef and his team. We offer 59 hotel rooms on-site at the Pensières and work in collaboration with other local hoteliers allowing to accommodate larger groups.
Our reception team provides the benefits of a business center service and offers secretarial and concierge services (including photocopying, internet access, airport and city transfers and restaurant and hotel reservations).
ATTENTIVE TO YOUR EVERY NEED
---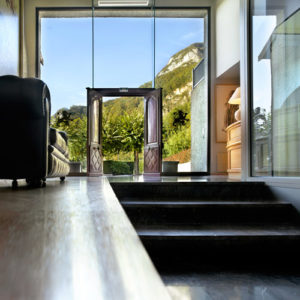 To ensure your events are prepared with optimal care, a special contact will be appointed to act as an interface between your staff and the team at Les Pensières. Whether you just need to book our meeting rooms or need to add catering, translation or transfer services, or need help preparing your meeting, we find the solution. Thanks to our experience and unique expertise, we can help you arrange your conferences or training sessions and, through the Mérieux Foundation network, assist you upstream to find partners or speakers.
TECHNOLOGY
---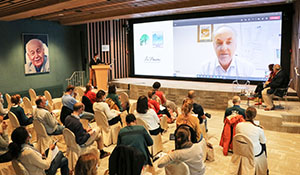 Cutting-edge visual equipment and an excellent video conferencing system enable us to host face-to-face, hybrid or digital conferences based on our clients' requirements. The facilities to record and broadcast via live streaming or podcasts allow our clients to reach a wider audience.
AUTHENTICITY
---
A number of informal areas for relaxation or discussion are available for our guests, including small lounges, a library, reading corners and outside terraces. As with the rest of the site, these areas have been created, furnished and decorated with care. The decorative items tell a multicultural story open to the world and its civilizations: some belonged to the family, while others have been brought back from travels abroad or gleaned from antique markets especially for Les Pensières.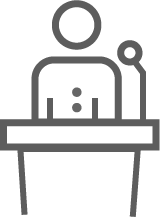 ---
---
The center features 8 meeting rooms, catering to all types of requirements and group sizes, ranging from 2 to 180 people. All rooms are equipped with state-of-the-art audio-visual equipment.