Located on the shores of Lake Annecy,
---
Les Pensières Center for Global Health was created over the years on a property belonging to the Mérieux family in Veyrier-du-Lac.
FROM GENERATION TO GENERATION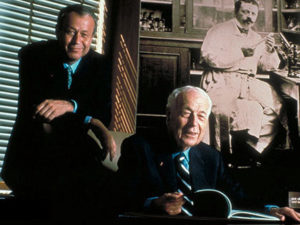 At the end of the 1950s, Dr. Charles Mérieux purchased Les Pensières as a family home. In 1967, Dr. Mérieux created the Mérieux Foundation in memory of his father, Marcel Mérieux, a student of Louis Pasteur and founder of the Institut Mérieux.
In the 1960s, the property became a place for meetings and exchange between experts from all disciplines, including researchers, biologists, doctors, vets and pharmacists. Together they shared the latest scientific advances in infectious diseases, establishing new avenues for research, as well as the best prevention strategies and ways to ensure the benefits reach those in most need. Alain Mérieux has carried on the tradition and the center organizes an increasing number of training sessions and conferences on public health issues.
In 2003, the Mérieux family transferred this property to the Mérieux Foundation, thereby enhancing its public health mission. This tradition of hospitality is set to last for generations to come and now characterizes the strength and uniqueness of the site.
STEP-BY-STEP CONVERSION

The oldest buildings date back to the 16th century, when they were part of the hamlet of Les Pensières. This protected site has been classified as a historical monument since 1944. When the property was initially purchased, only the villa in the lower part of the site was renovated. The farmhouse, which still contains a wine press bearing witness to its wine-making past, was renovated in the 1980s to more comfortably host the expanding number of visitors. The restaurant was added in the 1990s, as a natural extension to the meeting facilities.
Alain Mérieux continued the conversion work, creating a center that combines comfort, elegance and modernity, while preserving its natural setting. A further extension was built in 2008 in the local Savoie architectural style to house new bedrooms and additional reception areas.